Yesterday, I watched the 143rd running of the Kentucky Derby at a Derby party. (Next year, I hope to go to Churchill Downs, but that's another story.)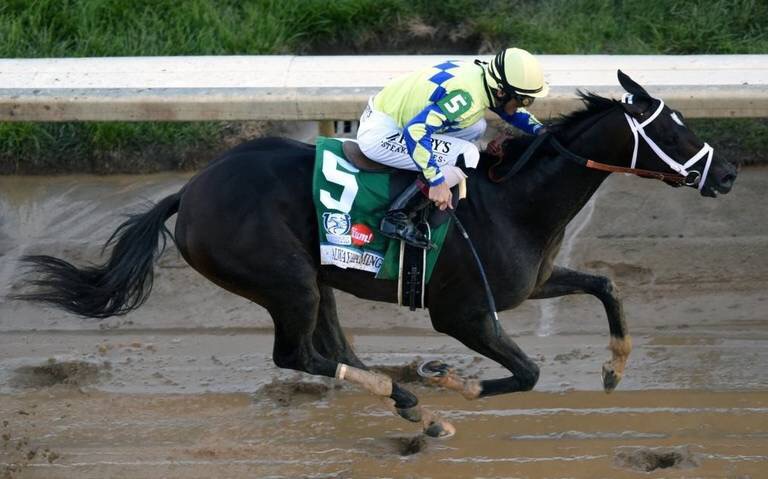 Leading up to the Derby, I researched the horses and stopped when I came to one name: Always Dreaming. The name resonated with me. Now I have to pause right here and tell you… what I know about horses and horse racing could fit on the tip of a pin with room to spare. But I digress. Always Dreaming stuck with me because that is what I am… always dreaming (and planning)… of the next career move, how to be a better wife and mother, and the next destination I will explore ('cause thankfully this wanderlust won't ever leave me alone).
Looking a little deeper, Always Dreaming is a beautiful bay (brown in "horsespeak") Thoroughbred colt with an impressive lineage. His sire (father) is Bodemeister, a past second place finisher of both the Kentucky Derby and the Preakness Stakes, and dam (mother) is Above Perfection.
Wait one minute…A mother that is Above Perfection??? Hot damn! Oh yes, this has me written all over it! LOL (Ego, much??)
And so, I cast my vote for Always Dreaming for the win.
And he won!!!!!!
Unfortunately, there's no monetary gain for me (can't bet online in my state), and so it was a hollow victory, but nevertheless it's winning, and so I'll take it.
So now why am I sharing all this?? Because once again, I am reminded to follow my inspirations, and to cheer for them with my whole heart. You never know…you may go from "always dreaming" right to the winner's circle!
(Photo credit, Michael Watanabe.)
With ❤️,
Dr. Peaches
#alwaysdreaming #KentuckyDerby #wanderlust #mommalove
Featured image photo credit: Alton Strup.