VAIL

This past Mid-Winter break, the family and I headed West to explore what Vail, Colorado and the beautiful Rocky Mountains had to offer.
Located about a 90 minute drive from Denver is the lovely town of Vail. My family and some friends recently vacationed there. Vail is nestled in the Gore Mountain range of the Rockies. The city was established in 1962 as a ski resort, and is the largest ski mountain in Colorado. Other popular ski resorts such as Aspen, Breckenridge and Steamboat Springs first existed as mining towns.
At the heart of town is Vail Village, a pedestrian friendly area of shops, resorts and restaurants that looks as if it could be equally at home in the Swiss Alps as in the Rockies.
Getting There
We flew into Denver International Airport (DEN) the night before. Denver is about 5000 ft. above sea level; Vail is about 8-10,000 feet above sea level. (Tip: I recommend coming in a day or so before you ascend so that you can adjust to the altitude.)
The next morning, we met up with our friends and hd private transportation up to Vail courtesy of Mountain Star Transportation. It is a very picturesque 90 minute drive up and our driver, a Denver native, was very informative about the history of the area and other attractions that may be of interest.
https://globemeettrot.com/wp-content/uploads/2018/01/videoleap-28808e0c-026b-4e8e-8144-71613ee21693.mov
Vail is also serviced by the Eagle County Regional Airport (EGE), which is closer to Vail, but may not have the variety of carriers or flights when compared to a larger airport.
Where We Stayed
In Denver
Denver is a growing city, and is attracting more and more visitors! As a result, many new hotels are being built around the airport area. The night of our arrival, we stayed at Home2Suites by Hilton (Denver Int'l) which is a brand new hotel. Although there for only one night, the staff made us feel very welcome and were very helpful!
In Vail
Once we arrived in Vail, we checked in to the beautiful Antlers at Vail Resort,  one of the many resorts nestled around Vail Village. It is a short (5-10 min) walk to get to the village and Lionshead gondola (ski lift). This resort is GORGEOUS! Our suite featured a full kitchen, large balcony, dining area to seat 6, WiFi, and a working fireplace, all couched (no pun intended) into a rustic cabin feel (with all the modern perks). The resort is pet friendly (because Rex and Mittens need to get away too), and has spaces ranging from studios to 4 bedrooms. Other amenities included housekeeping service, in-room ski equipment fitting and rental, a pool and relaxing hot tub, both of which overlook the Gore Creek.
I could tell you more, but as they say a picture is worth a thousand words…
https://globemeettrot.com/wp-content/uploads/2018/01/videoleap-860dac70-e0c6-424e-b522-5f1846aaba63-1.mov
Trying New Things!
This is what I'm going to call my pathetic attempt at learning to ski. Vail has a ton of winter wonderland activities. Skiing, tubing, snowboarding, snowmobiling, not to mention the hot cocoa and stunning views.   We had so much fun!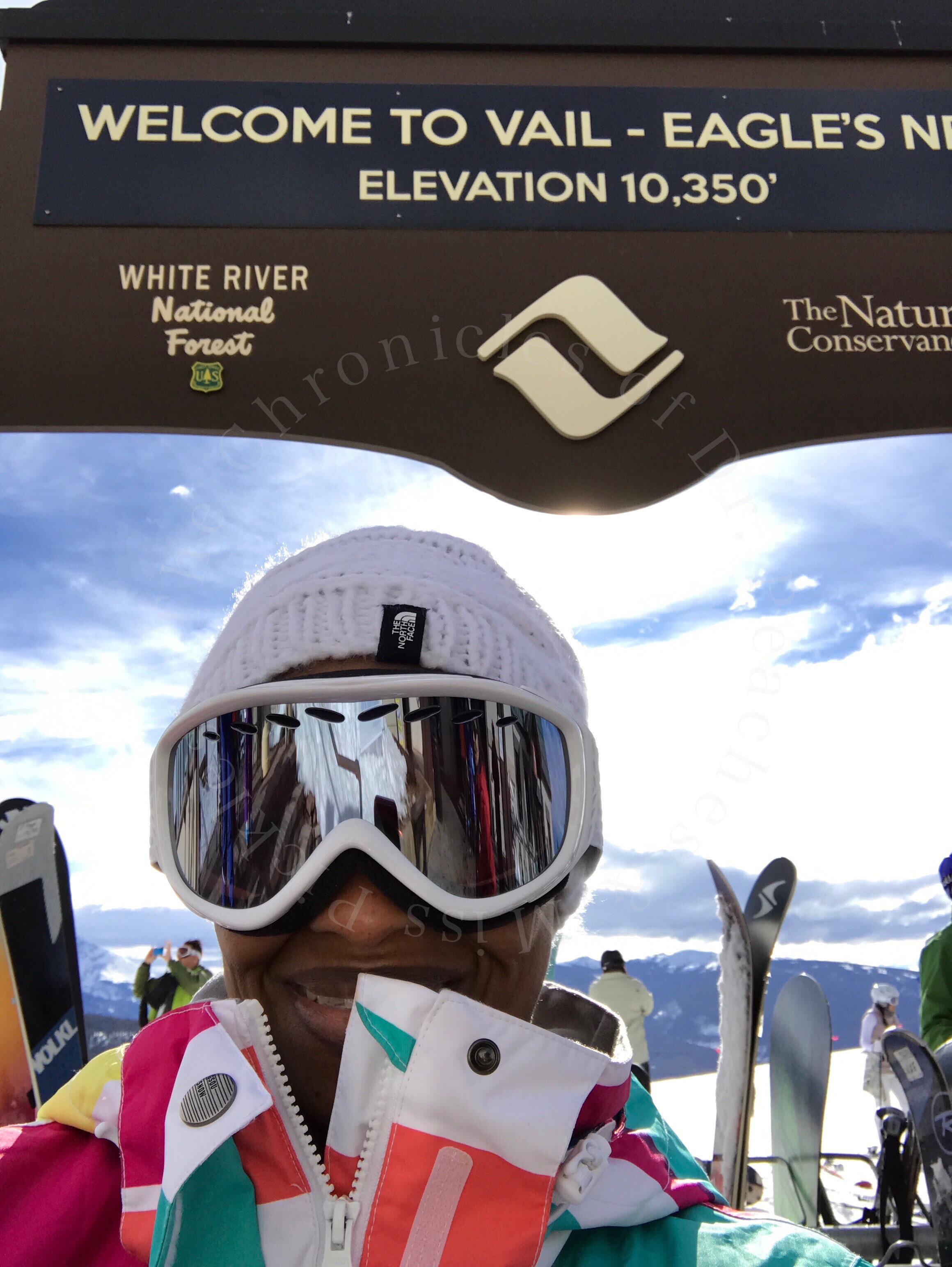 We signed up for lessons at the gondola. Dave, our instructor, was very patient. We did a group class of adults and kids, which was an adventure in and of itself. The snow was very slick, and therefore faster. Which for a true beginner, was a bit scary. I will always remember gliding down a slope screaming "PIZZA'S NOT WORKING!!" before throwing myself to the ground to avoid hitting a group of skiers,  who were unfazed by my frenzy.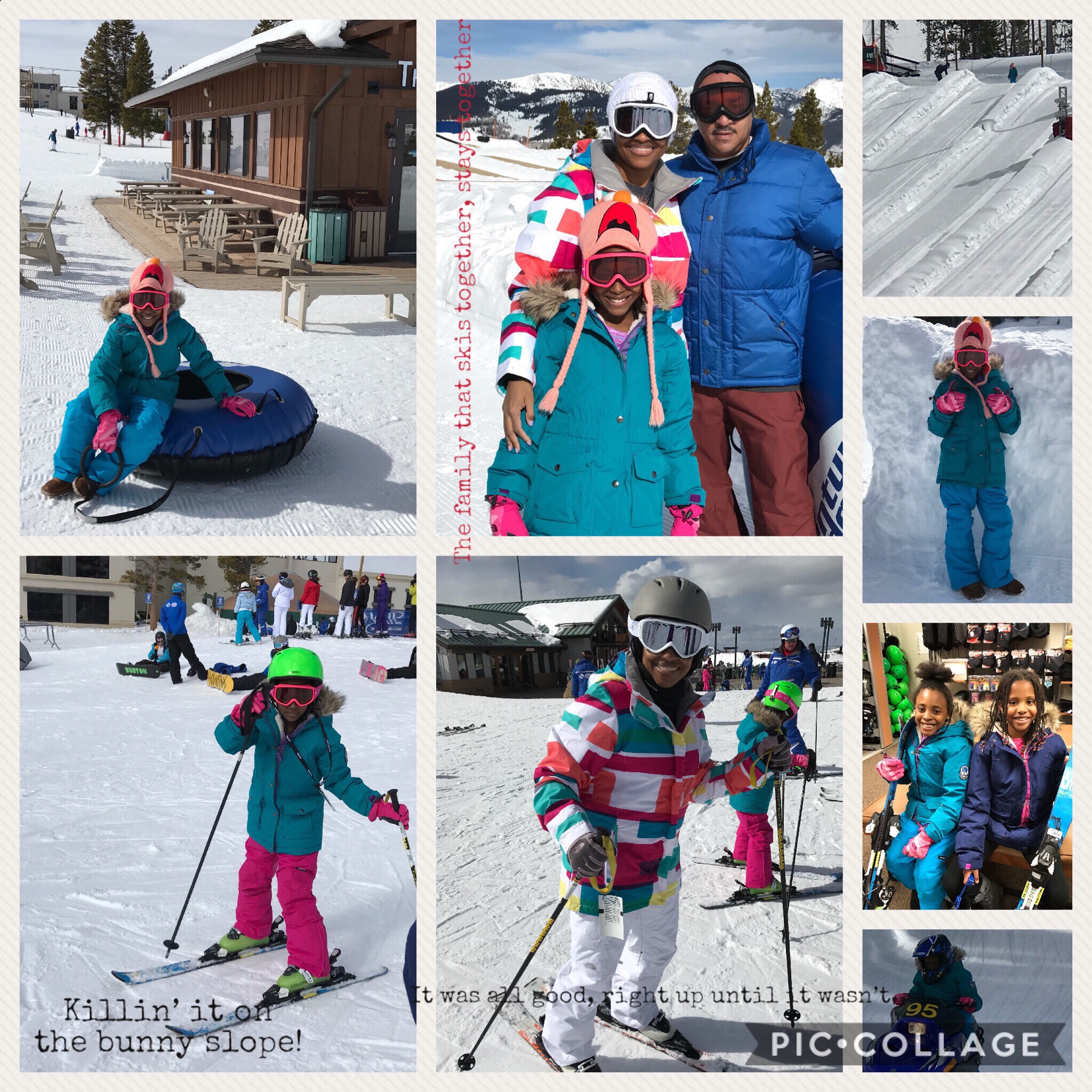 Lastly, while we were on the mountain, it started to snow and was very pretty, like being inside a snow globe. What I discovered about myself is that I'm more of a wine-sipping-in-the-hot-tub kinda girl.
But I may try this again…
Eventually.
Travel Well!
❤️, Dr. Peaches<<<< gt;<<< ><< p>< /p>