Everything ( just about) that you need to know about Disney cruising!
As y'all know by now, I absolutely love Disney!
We have sailed DCL ( Disney Cruise Line) on the Disney Dream and the Disney Fantasy. There are currently 2 other ships in the Disney fleet (Wonder and Magic) with plans in the coming years to add 3 more!
If you're ready to book your first cruise, this guide should help!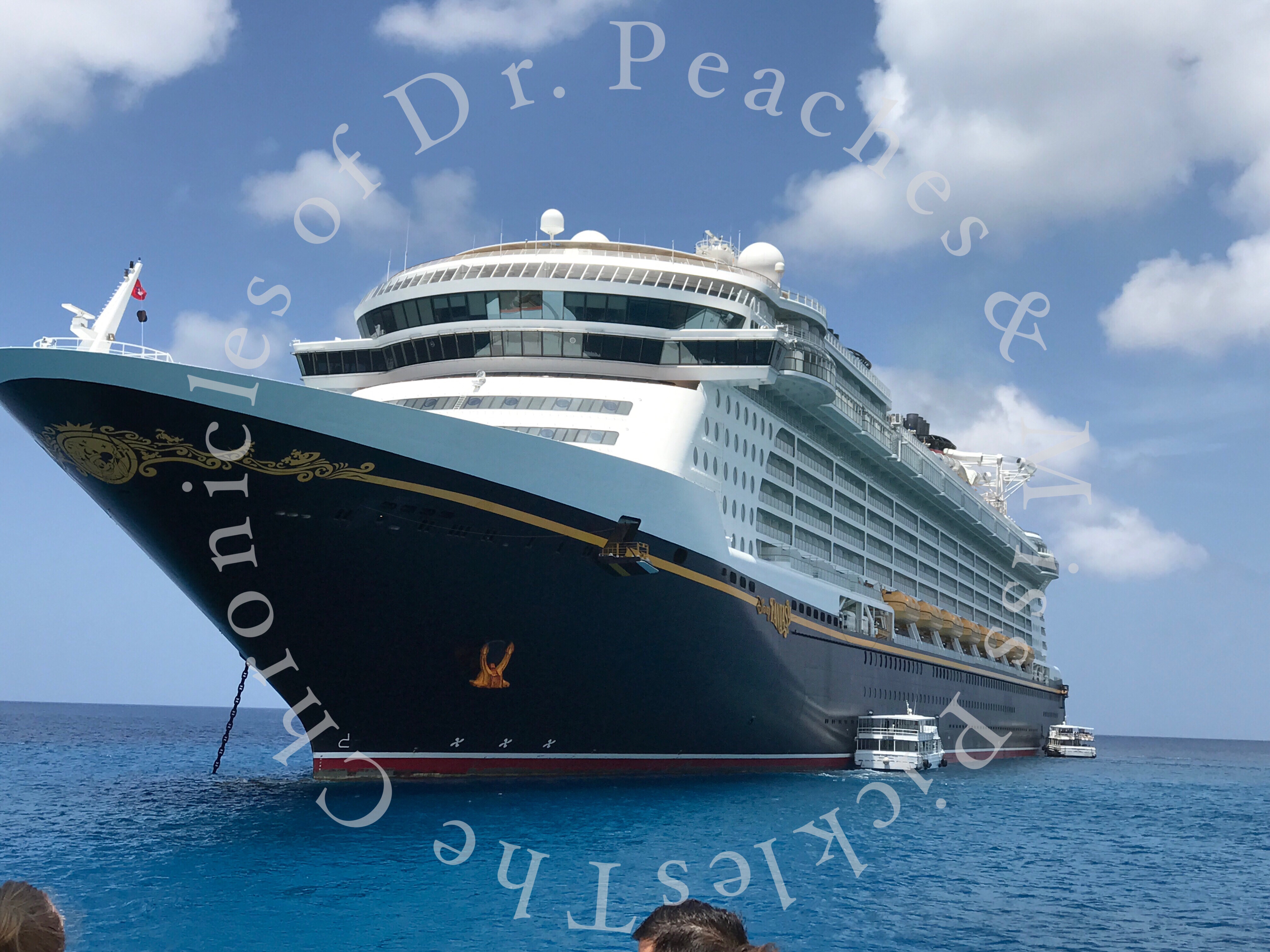 Let's start with the basics!
The Cost.
Ok, let's talk. I'm gonna say this. You can cruise with other cruise lines for a cheaper cost. Just being honest. However, there are features that you will find that are unique to DCL ( Disney Cruise Line). For example, character interactions, first-run Disney movies (some are still in theaters), Kids Club, Enchanted Art, exclusive Disney merchandise. There are also special themed cruises like Star Wars Day at Sea, Heroes Day at Sea, Marvel Day at Sea, and holiday celebrations done Disney style! Plus, the top-notch Disney service is unparalleled. So even though it's a tad pricey in comparison, it's totally worth it! Also, there are so many options for booking!
I have been researching cruises on various cruise lines, and I want to know if a Disney Cruise is really worth the price?
We boarded our first cruise on my daughter's birthday in 2013. While walking back to our stateroom, my daughter screamed out, "THIS IS THE BEST BIRTHDAY EVER!" At that moment, a Cast Member was passing us. She immediately turned and engaged with us, asking about my daughter's birthday. Less than 5 minutes later, we arrived at our room to find a special surprise for my daughter in honor of her birthday! We experienced Disney magic- the small gestures of exceptional service that make cruising with Disney well worth the cost. As a result, we are repeat Disney cruisers!
Book It!   Disney cruises can be booked 16 months in advance and secured with a deposit of 20% of the total cruise cost. There's no additional fee or interest accrued when you put your cruise on layaway. All balances must be paid about 90-120 days prior to your sail date. So let's try it: For example, a 3 night cruise to the Bahamas for a family of 4 starts at about $2200. So the deposit on this cruise would be $440, and there's no set schedule for payment of the balance. So if you plan your cruise for a year out (from your cruise date), you can spread out the payments to make them more affordable!
To save money:
Book Early
Consider Timing

cruising during off-season may be cheaper

Consider the age of your children, as cruise fares for children vary with the age of the child.
Consider a combination vacation of a cruise and park stay, which may save money in comparison to the individual costs of both.
Watch for sales/promotions. If you are a member of the Disney Vacation Club ( DVC), there is a special cruise as well! We just joined DVC, so I'll have to research this more, and I'll let y'all know!
Use a travel agent. The TA I use offers shipboard credit that can be used at our discretion. ("free" $$$ for Disney merch!)
Bounce Back. When you book your next cruise, while you're on a cruise, there's a discounted price AND offers of on-board credit.
Last Minute Deals. These are often available, but are restrictive (for example, no layaway options, and limited cabin selection) and sell very quickly.
Planning Excursions. Once your cruise is paid in full, you can book cruise excursions! payment for excursions is charged to your onboard account. This account is settled on the last day of the cruise Book early, as many of the more popular excursions book up quickly.
What is your favorite planning tip to share with first time cruisers who are considering a Disney Cruise?
"So little time, so much to do!" ~ The White Rabbit
Disney cruises offer so many activities, both on board and ashore, that time does seem to fly!
My number 1 tip for a first time cruiser would be to book excursions as soon as possible. This includes Port Adventures, dinner reservations at Palo and/or Remy, special character events (the character breakfast for example), and on board activities such as animation workshops. Once you've made your reservations, use the Disney Cruise Navigator app to know what's happening when and where on board, and make the most of your wonderful cruise!
Lastly, be sure to read the exclusions for excursions that pertain to age and/or health restrictions.
Special Celebrations
This past April, we did a themed Disney Cruise- Star Wars Day at Sea! One glorious day was spent interacting on the ship with our favorite Star Wars characters! And of course, they played Star Wars movies ALL DAY!! Sweet!! There's also a Marvel Day at Sea featuring all your Marvel favs! I will cover this in a separate post, so stay tuned!
Attire.
Outside of your vacation attire, be aware that there are dress requirements for dinner..
Captain's Night ( semi-formal) requires a jacket for men and a skirt/dress or pantsuit for women.
Pirate Night. One night of every cruise there's a pirate party on board. Dressing up in pirate gear is optional but why not join in on the fun, am I right?
Formal Night. Depending on the length of your cruise, there may be a formal night. Take advantage of the opportunity to use the onboard photography services!
Palo/Remy. Palo and Remy are adult only brunch and dinner restaurants on board. Advance reservations are required and the cost for dinner is not included in the cruise cost. Required attire is:

Men: dress pants, collared shirt. Jacket optional.
Ladies: dress, skirt or pants/blouse.
Picking a Stateroom.
Where you stay on the ship and the size of your room determines your cruise cost. Forward (towards the front) and Aft (towards the back) are somewhat cheaper staterooms when compared to mid ship. The higher floors tend to be more expensive. The floors with larger verandahs are more expensive. I've recently learned that there are rooms at the aft of the ship with larger verandahs (around level 10) that are at aft prices. We stayed in an aft room on level 5 once, and experienced lots of vibration from the motors and the smell of diesel fuel. But that was a last minute trip and this room was what was available. (Remember I mentioned about lat minute restrictions??)
And then there is the super ballerific Concierge Level. I'm told ( as I have yet to experience for myself) that this is like heaven. Private parties and exclusive character events, exclusive boarding and disembarkation, a butler…(WOW!! Just wow!)  There's also the Roy and Walt Disney suites, replete with a grand piano, (and probably some of Walt's personal effects thrown in for good measure) that sounds divine!
Drawbacks.
Inside staterooms have no windows.
Lower level staterooms in aft may experience vibrations and smell of fuel
Staterooms higher up may experience more sway ( so if you have motion sickness, this may not be for you)
You ready? I know I am!
Happy Sailing!
Dr Peaches