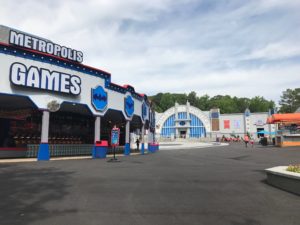 New things are happening at Six Flags Over Georgia! My family and I were invited to kick off summer while checking out the new ride experience, Battle for Metropolis, a 4D interactive ride to save the city from the villains, Lex Luthor and The Joker.
Finally a place to be my superhero self! LOL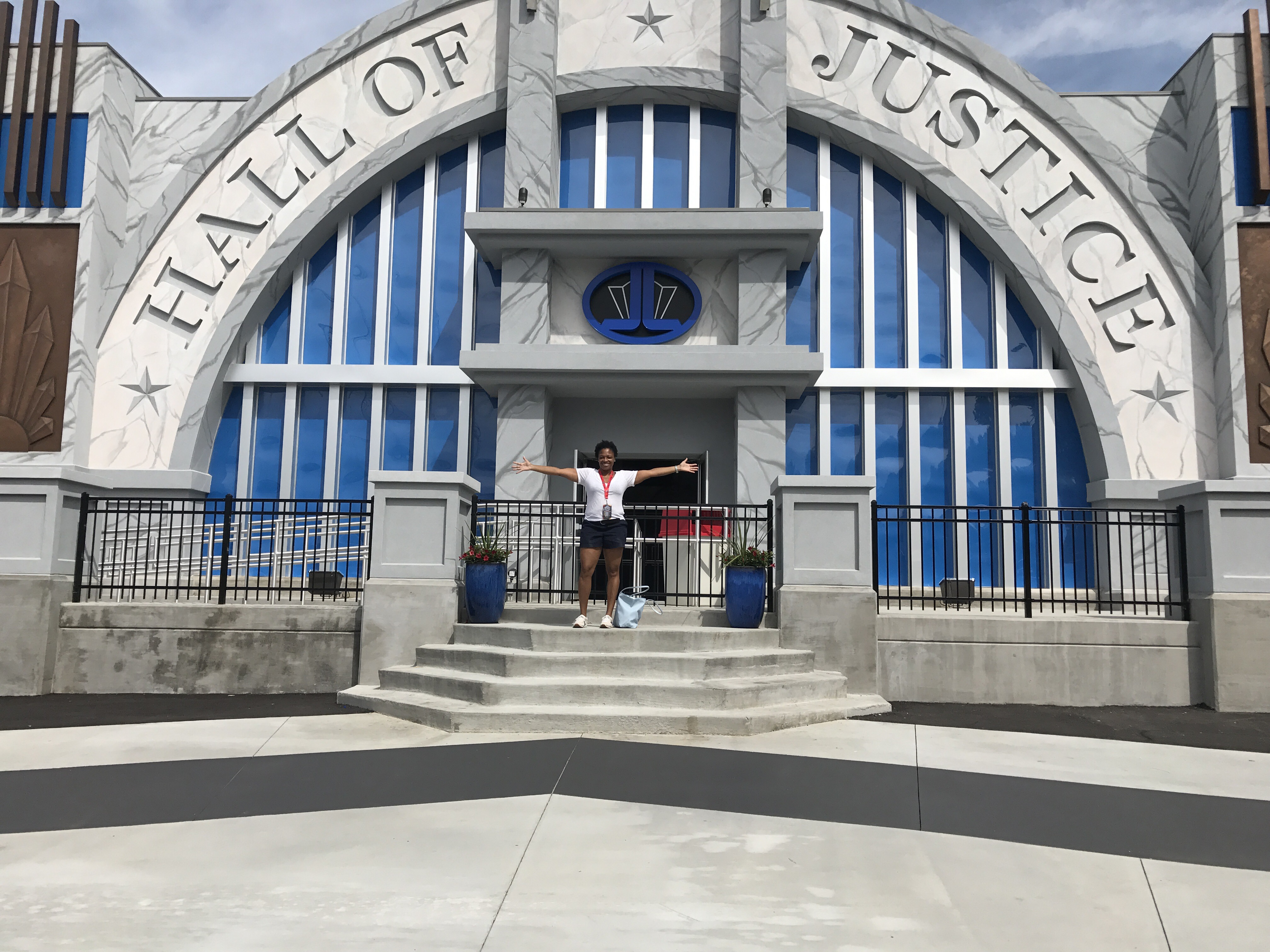 Battle for Metropolis stands where the bumper cars were previously. A shining Hall of Justice beckons you to enter. Statues of Superman, Batman, and Wonder Woman welcome you as you enter. (I feel safer already.) Cyborg, in super-cool animatronic form gives the narrative of why my help is needed… Metropolis is in trouble… again. Lex is nothing if not persistent.
Before you board, 3D vision glasses are passed out. The ride car seats 6 and each passenger gets a blaster.  As soon as you enter Metropolis, the battle begins. As the car zips and spins through the city, even going down into the subway (which is really cool, by the way), passengers use the blasters to destroy the enemy bots that lunge out, and accumulate points along the way.
At the conclusion of the ride, the passenger with the most points, gets their "action shot" displayed on the screen, and the Justice League thanks you for your help.
Once you're off the ride, the attached souvenir shop has all the superhero gear you could ever need!! This ride experience gets an A+, as it was fun for all ages!
Note: This ride has some spinning motion.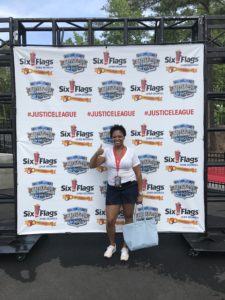 Six Flags definitely has all members of the family in mind, and has a special area for the superheros-in-training who may not be tall enough for other rides.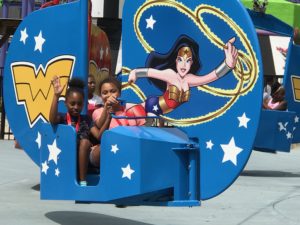 If you're in the Atlanta area, or are lucky enough to live here, plan to spend a day at Six Flags! We can't wait to go back! Maybe we'll see y'all there!!