Today, Oct 6,2016 was a special day here at Walt Disney World. For only the 4th time in its 45 year history, WDW closed. All of it.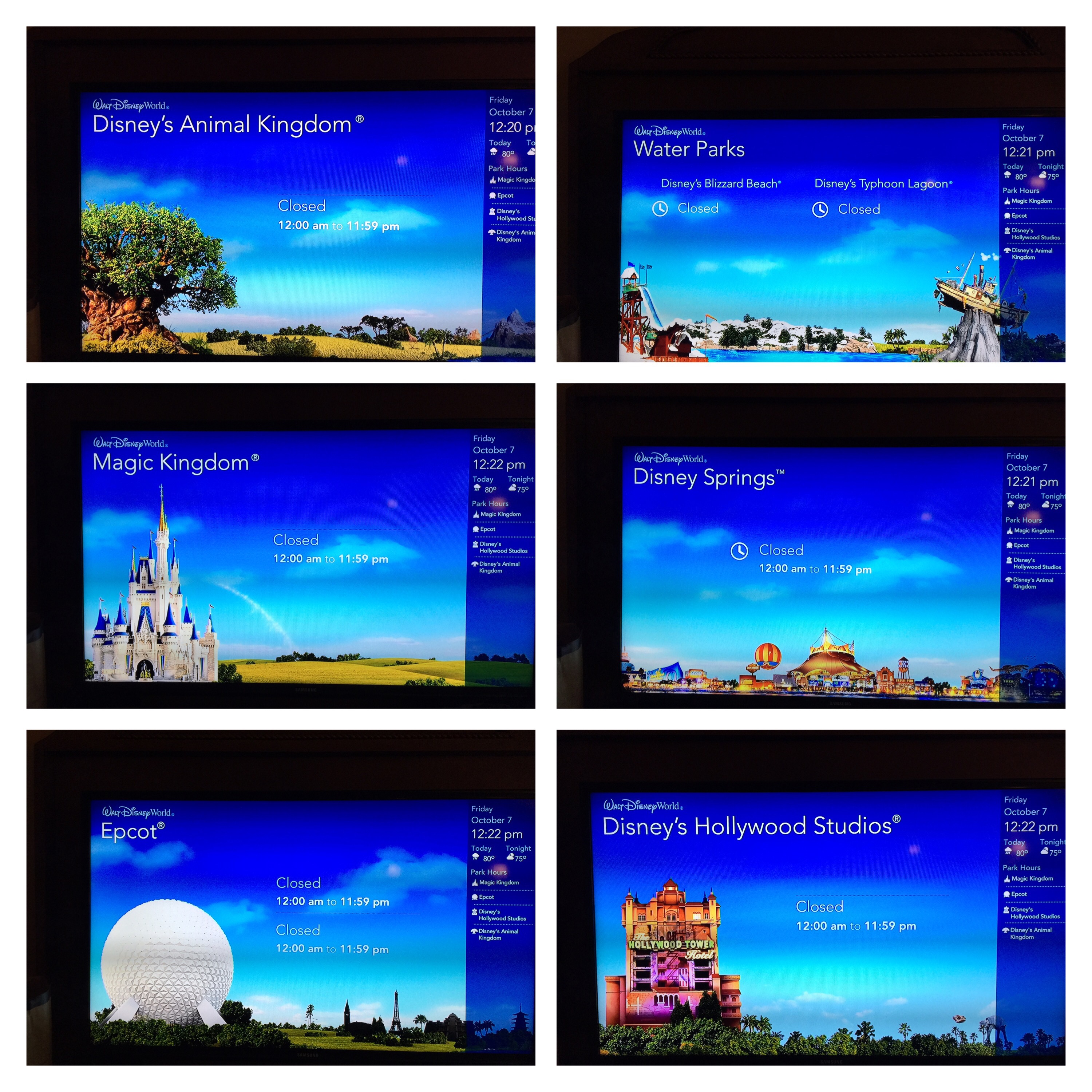 ???
We arrived yesterday just a few hours before the storm was due to hit. When we arrived we were informed of the following:
1. The Monorail would be closed starting at 5pm on Thursday and would remain closed until Saturday.
2. The staff would be pared down to a skeleton crew. All operations would continue, but in a diminished capacity.
3. Disney has it's own power station, and each resort has back up generators.
4. Food service would be suspended on Friday morning but bag breakfast and lunch would be made available on Thursday evening. Dinner on Friday will be buffet style. (Which actually wasn't bad at all!)
5. All reservations will be cancelled, with the opportunity to reschedule.
So what do you do when you arrive at Disney just in time for a major storm?
The Grand Floridian Resort pre storm…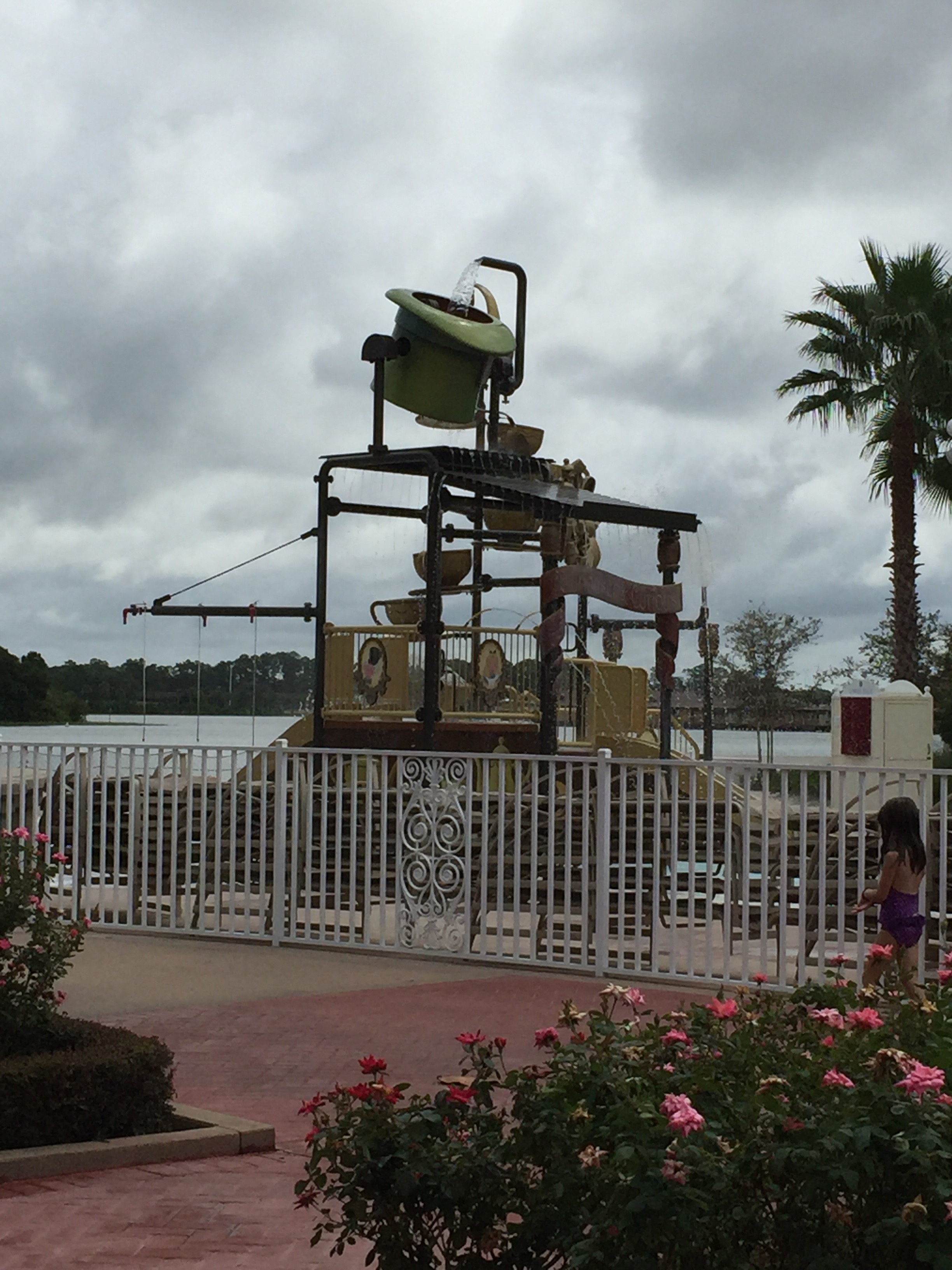 …and then the clouds rolled in…
There's always the option of cancelling your trip. Be very vigilant at watching the weather and advisory notices from your airline and the park. The "My Disney Experience" app is great at sending out up to the minute information.

Wait for the airline to cancel your flight(s). If you don't show, they are less apt to work with you, and yes,there will more than likely be fees.
Communicate with the park. If you can't make it due to flight cancellation, notify the park asap, to avoid any charges.
We stocked up on water and snacks- go to the snack shop early, as there will be a run on water, wine and snacks. Surprisingly, the wine supply was very low… (I guess wine makes being stuck in your room with your children a more pleasant experience..??)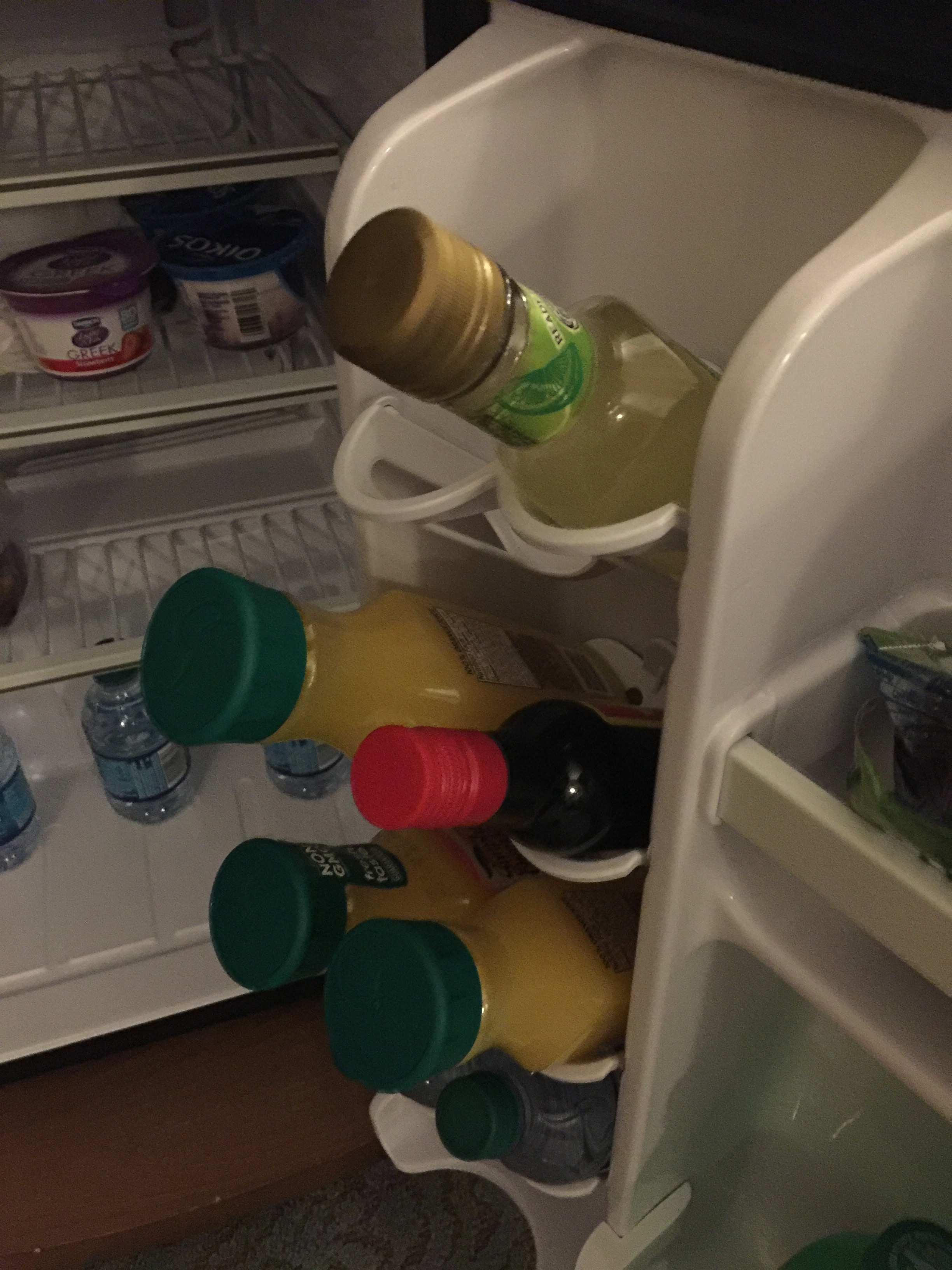 Water, wine and juice…#hunkerdown
Today, in between the rain showers, we explored the resort, went to an impromptu dance party in the lobby, and did a little window shopping. 🙂
​
​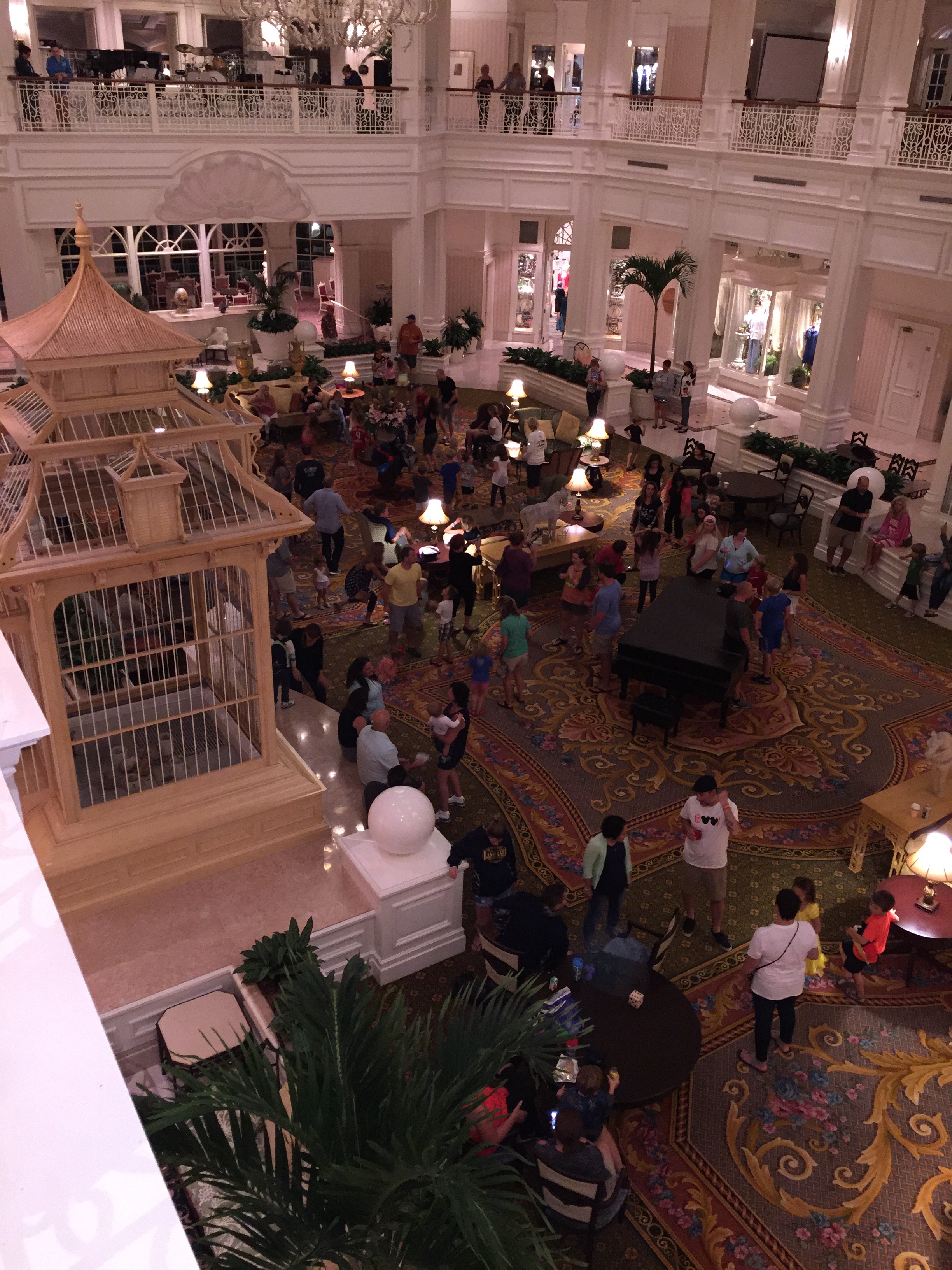 Dance Party!!
Hopefully, this will not be a frequent occurrence, but it's good to know there's a plan in place!
Stay safe!