They're the women who are there for break-ups and make-ups. They cheer for us at graduations. They stand beside us at our weddings. They cradle our children as only "aunties" can. They pick us up when we fall. They grieve our losses as their own… They are our girlfriends.
When we as women think back on our friendships, it is easy to recall our best friends forever, or BFFs, from childhood, high school, and college. But once we are out in the workforce, how many of us make new friends in these environments?
New friendships in adulthood are worthwhile and rewarding. So why do we not pursue them?
Because adult friendships aren't easy to cultivate, and are a lot of work to maintain.
Sad, but true. Think back. When we were children and young adults, potential friends were in abundance. Bonds were easy to make and maintain. We spent the majority of our time together- in class, after school activities, etc.
The more "adult" we become, the more and more our time is committed, to other pursuits- our spouses, children, careers, etc. We've moved away, and in some cases moved on, making it at times, hard to maintain these friendships.We barely have time for individual pursuits, let alone the time and energy for actual interaction with another human being.
Work relationships can be wrought with office politics and mistrust, making friendships difficult to cultivate. With the advent of social media, these virtual "friends" are but a keystroke away, allowing us to reconnect with friends from former lives and even connect with new "friends." But what happens when you're a fully formed adult, and faced with the prospect of making a new friend?
I am writing this because a few weekends ago, I had the opportunity to meet (in person) a few ladies that I previously only known through an FB group. I'll be honest, I was nervous. We vibe quite well on FB, but FB is a land of editing, and for some make-believe. I'll admit that I was a bit nervous for many reasons…

What if we don't like each other in real life? What if the vibe is only a virtual one? If we don't mesh in real life, can our virtual sisterhood survive?
Luckily, my fears were unfounded, and I had the best time!!! A better time than I had had in a very long time. I'm so glad that I took a chance and put myself out there. This experience has led me to ponder about how hard it is to make new friends as an adult.
And so I reached out to FB and got back beautiful images of adult friendships. Some are long standing and some are new and thriving!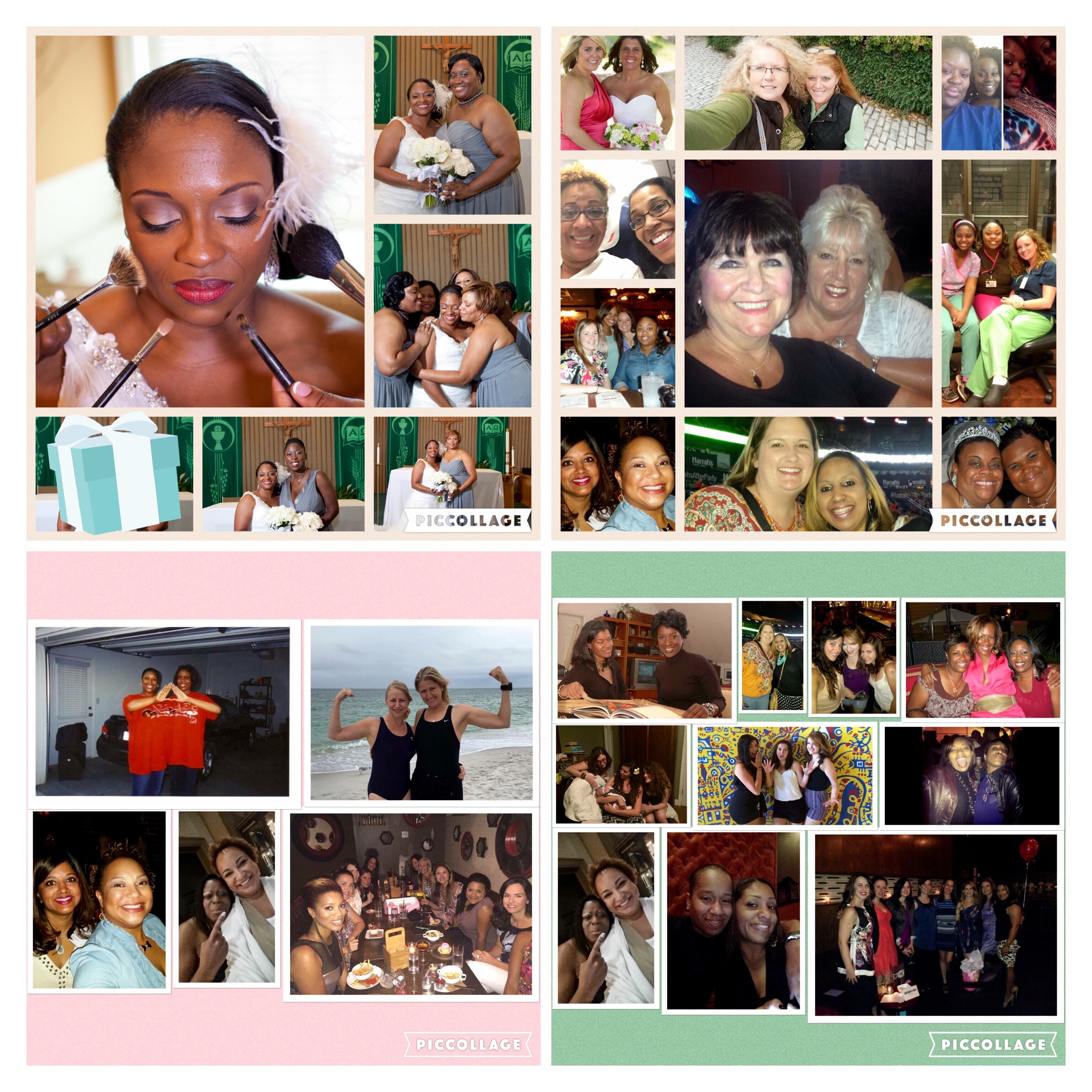 The verdict?
Continue to pursue these friendships, as they enrich us and make us better wives and mothers. Friends are still worthwhile..
"What is a friend? A single soul dwelling in two bodies." ~Aristotle
❤️,
Dr. Peaches