Today, Miss Pickles and I did a really easy Christmas craft.
Every year, we personalize our Christmas tree with photos of loved ones that have passed
on, fun family moments, or other events in the life of our family.
So, I was very excited to find these snowflake photo frame ornaments in my local craft store.
Our color theme is navy blue and gold (navy blue ornaments are challenging to find, btw), and luckily this project came together very easily.
Supplies:
-extra fine glitter
-matte Mod Podge glue
-sponge paint brush
-wooden ornament (unfinished)
-paper plates
Time:
Set up- 10 minutes
Craft – 5 minutes per frame
Difficulty: Easy
Clean up: Minimal
Instructions:
We were working at the kitchen table, so we used paper plates to glue ornaments and to catch excess glitter, which made clean up easy!
1. Assemble supplies: I poured our glue into a separate bowl for easy access.
2. Remove the center of your ornament.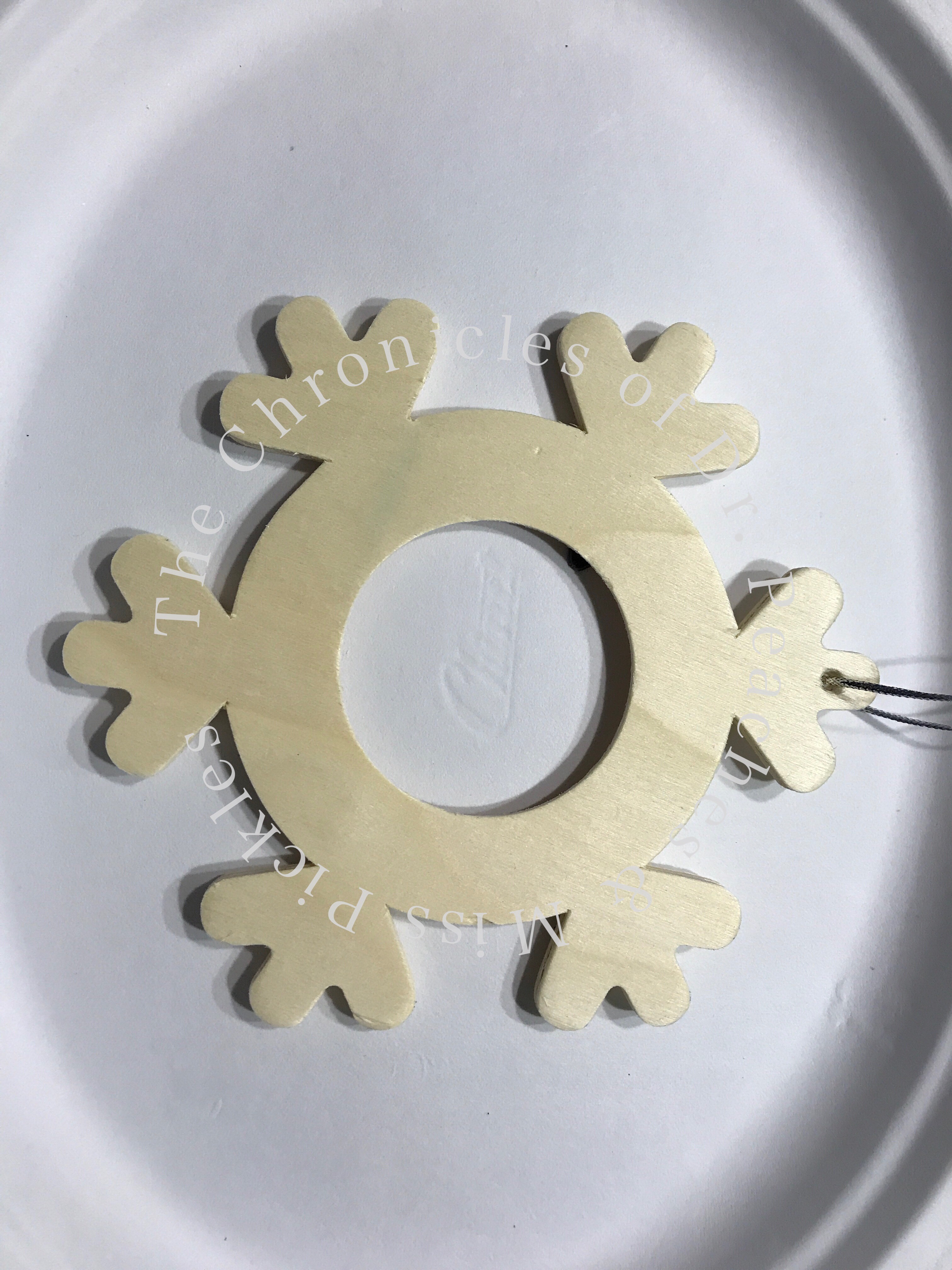 3. Paint your ornament with glue. Apply 2 coats of glue, but make sure to avoid clumping.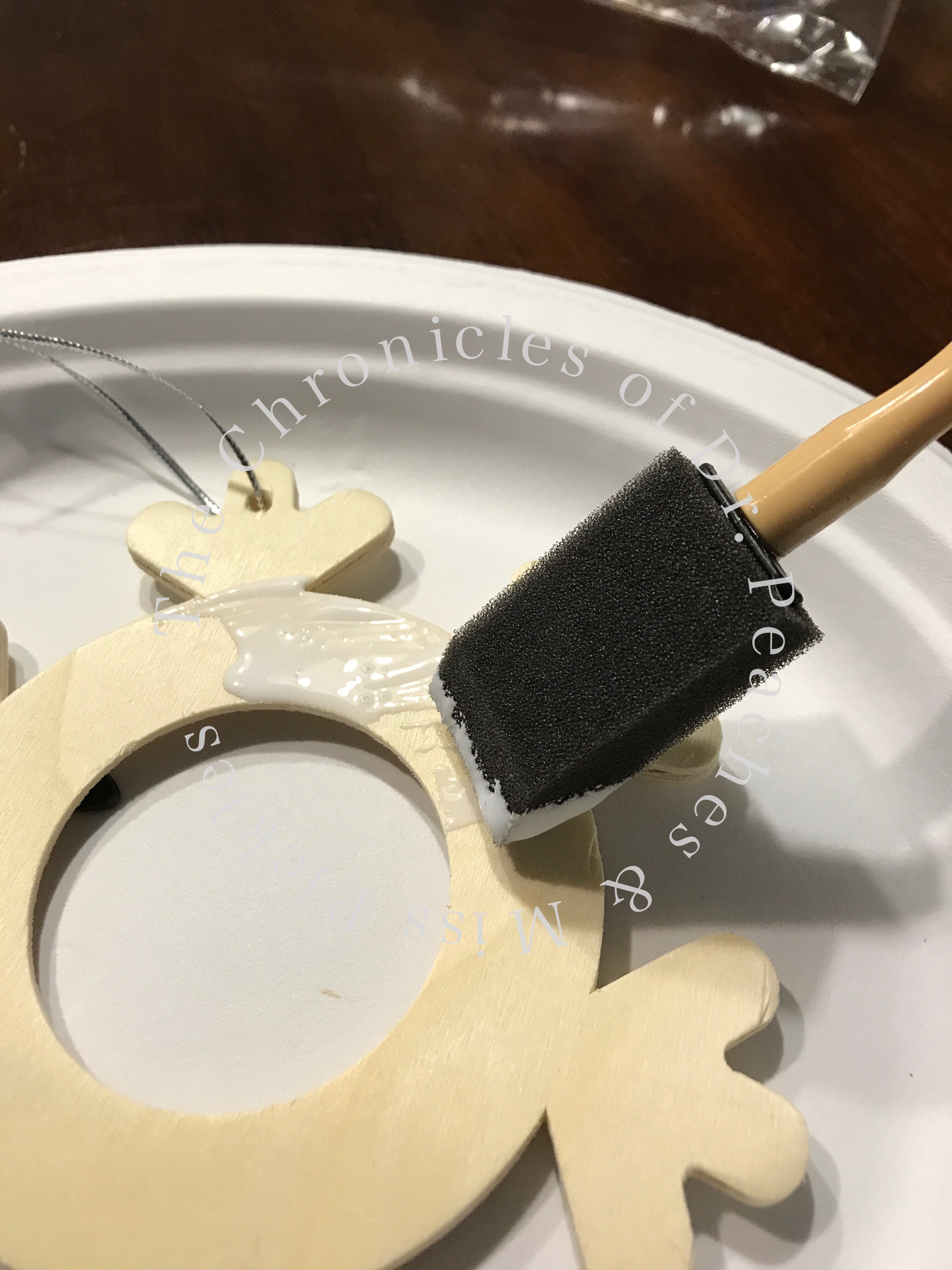 Tip: make sure to apply glue all the way out to the edges.
4. Shake It On!
Shake your glitter onto the ornament. Make sure ornament is on a plate to catch excess glitter. Let sit for 2 minutes.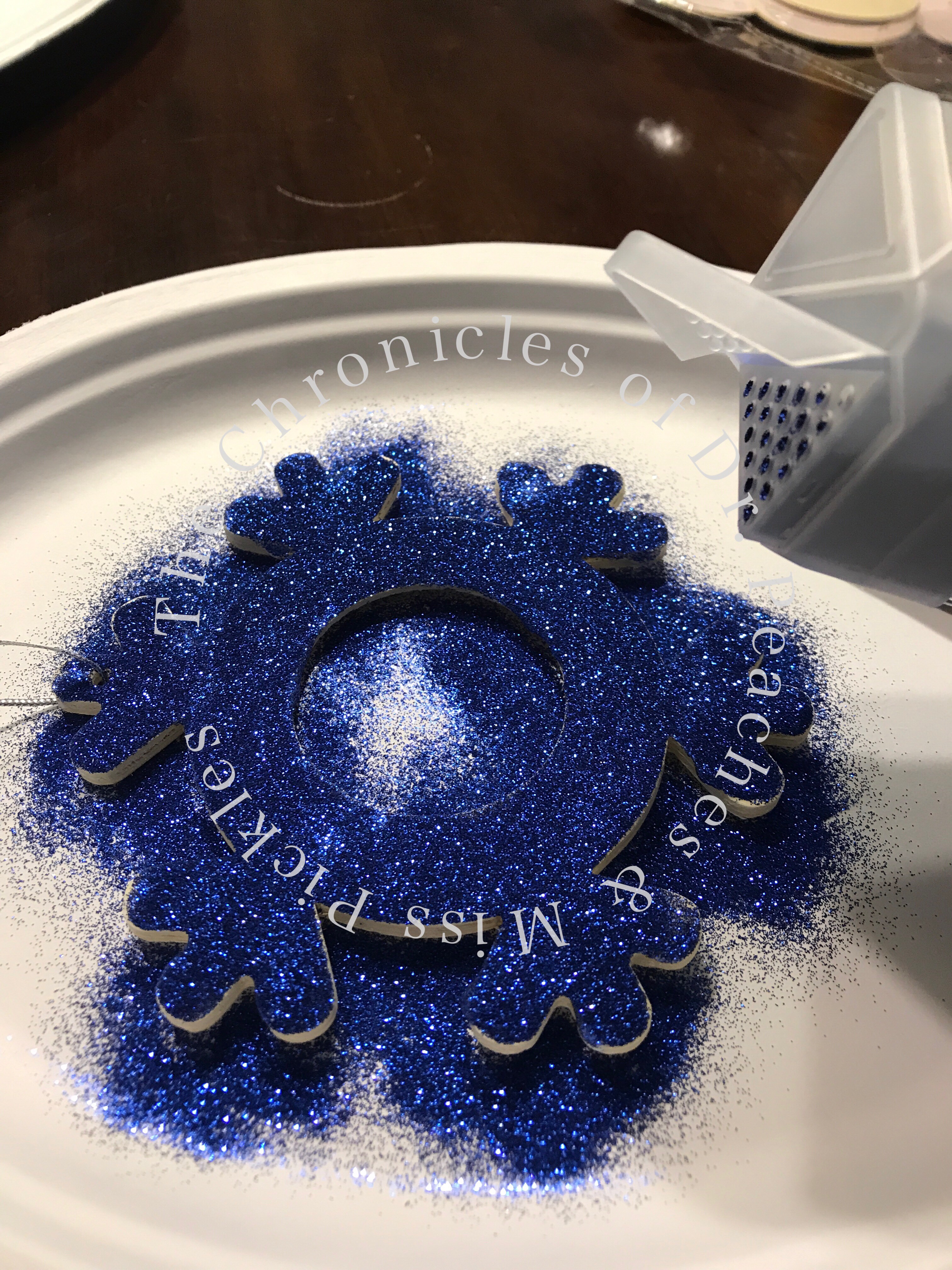 5. Shake It Off!
Lift your glittered ornament off the plate and gently shake to remove the excess glitter.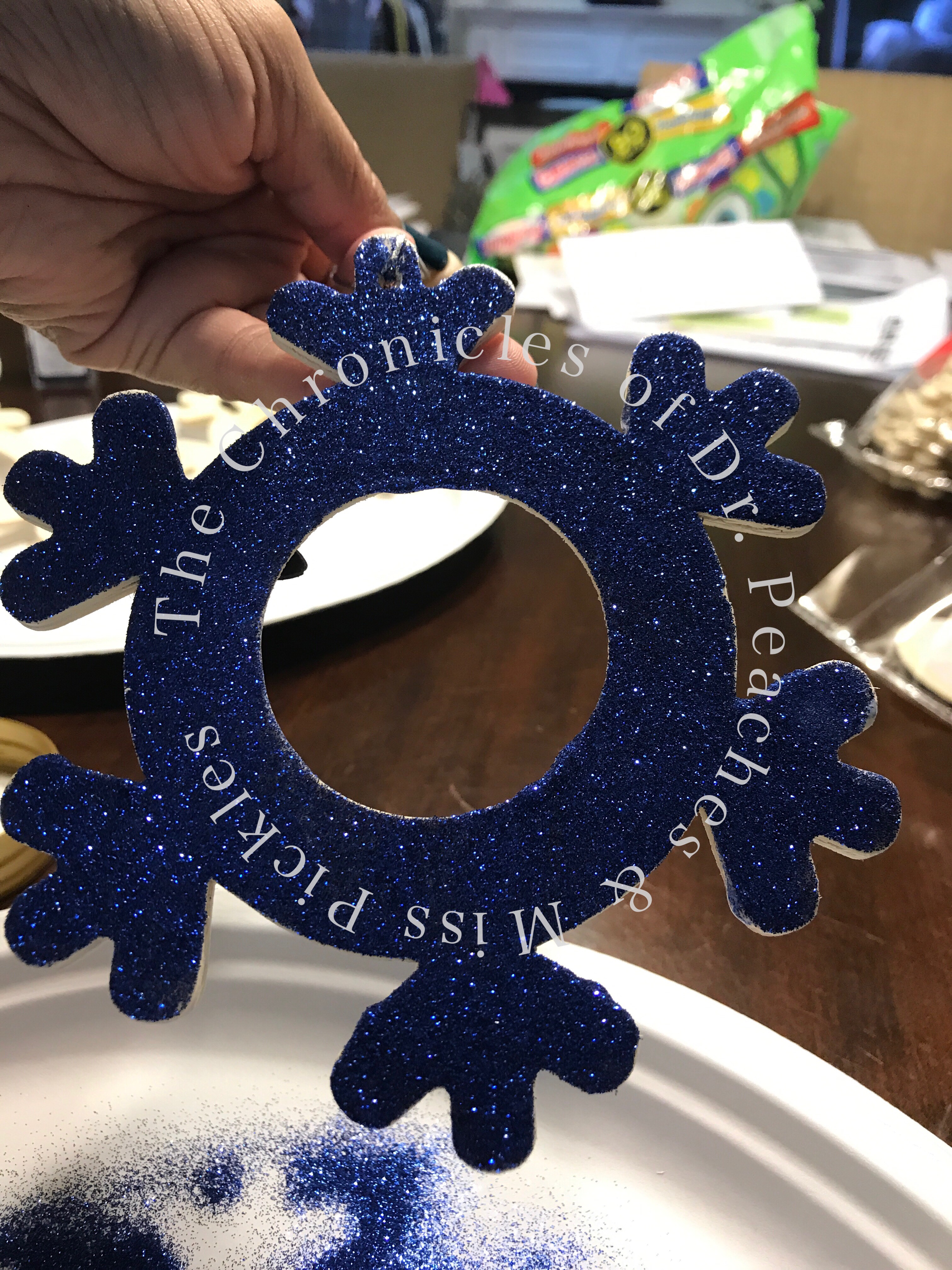 6. Let dry for about 30 minutes.
7. Reassemble the center of the ornament with your photo!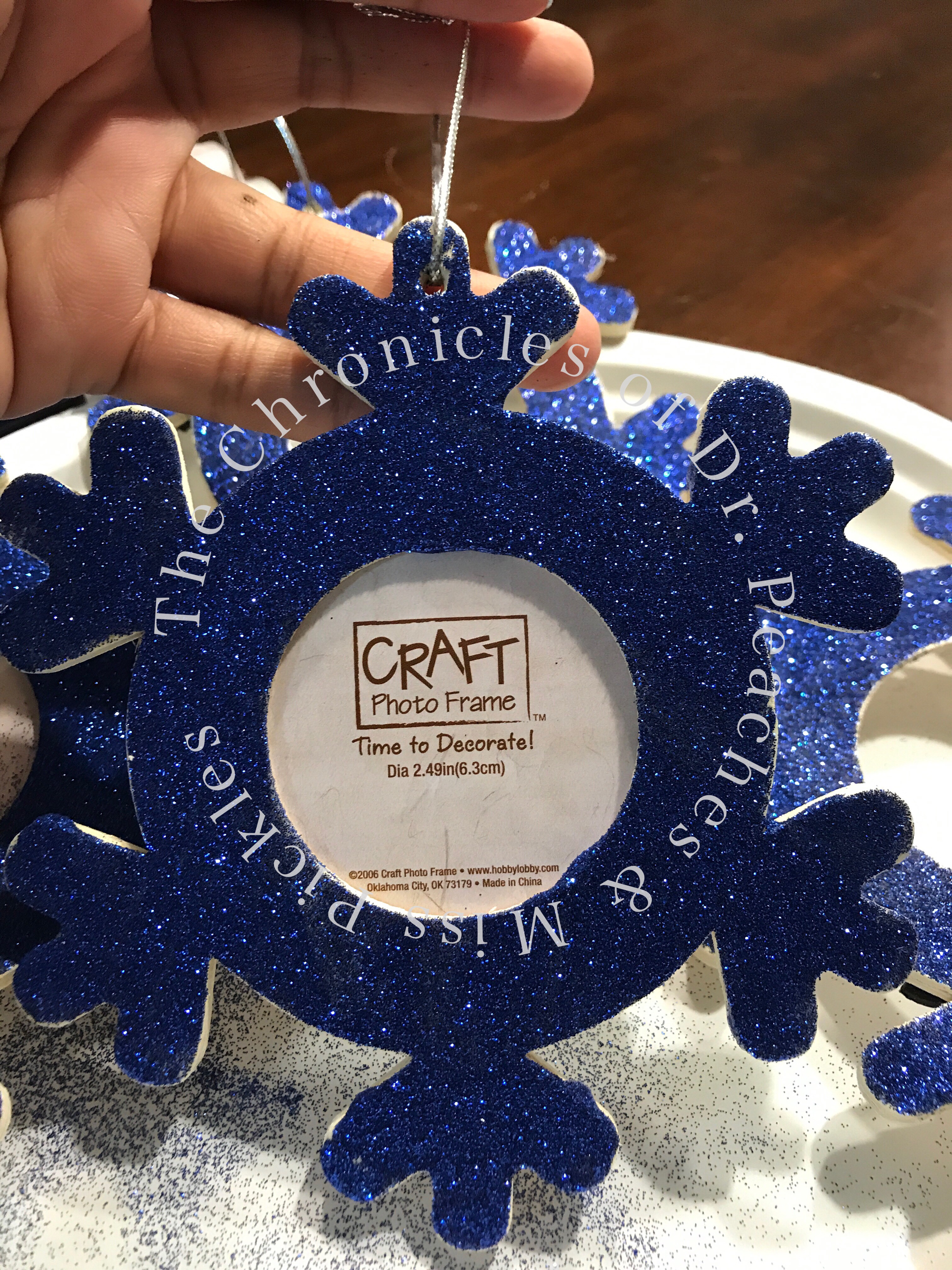 8. Pour excess glitter back into original container.
Have fun!
❤️, Dr. Peaches & Miss Pickles