Bugs Bunny BoomTown at Six Flags Over Georgia
I have hesitated to take Miss Pickles to an amusement park for many years? Why? Because for many years, she wasn't tall enough for most of the rides, or the rides were too scary for her to enjoy. And the ride options for the littles ones were so limited, that it didn't make the financial costs worth the trip…Which meant, that we really couldn't enjoy the park experience, so why go?
Happily, SFOG, has presented a lovely solution to this, and in doing so, has expanded the fun to include even the smallest members of the family!
Welcome to Bugs Bunny's BoomTown at Six Flags Over Georgia!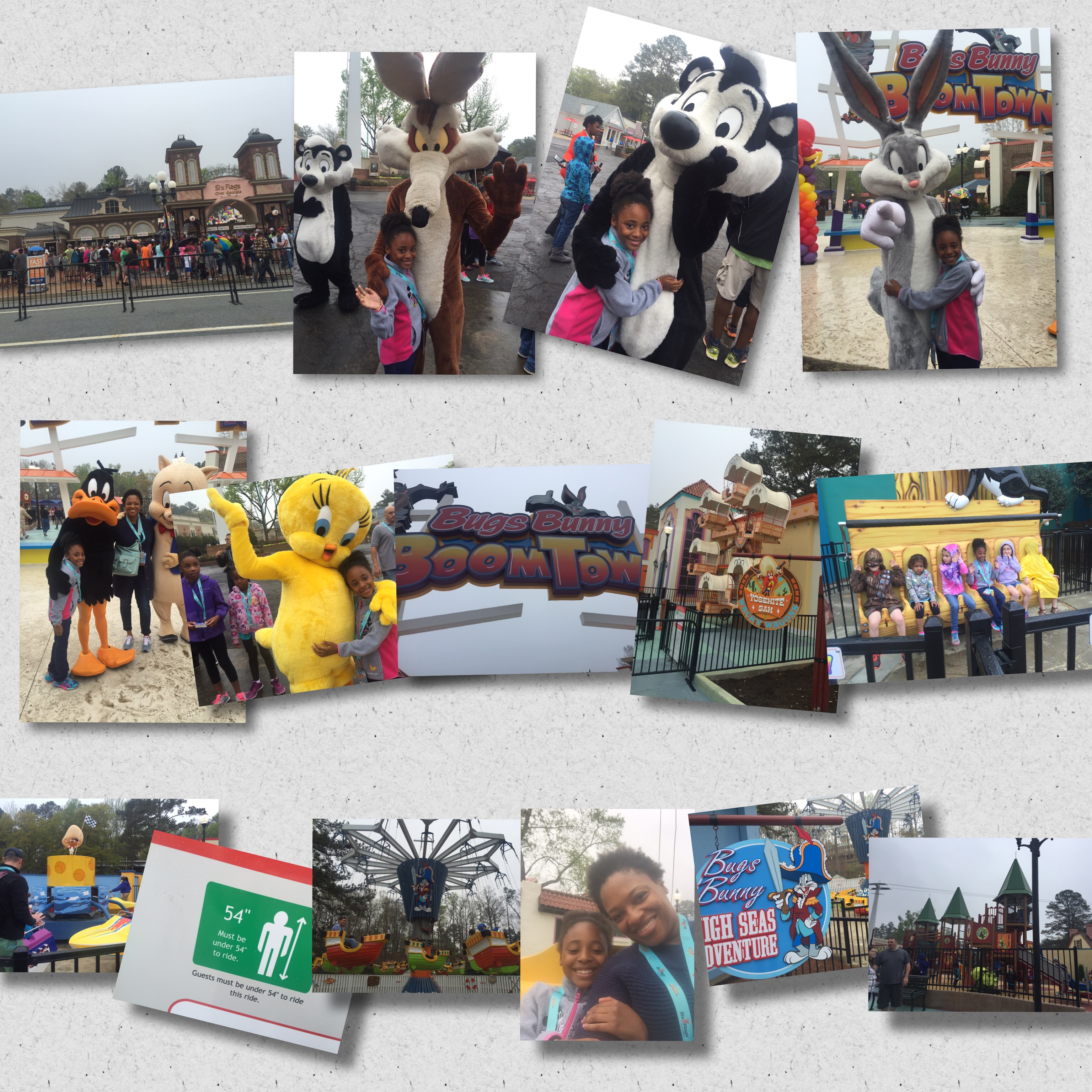 A few weekends ago, my family and I were guests at the grand opening of this special area of the park.

After the ribbon cutting and meeting a few celebs at the entrance, we toured the park. It's fantastic!! Many of the popular park attractions have been "miniaturized" if you will, to provide even the smallest thrill seekers an awesome park adventure.
This addition to the park definitely adds value, and is more inclusive, so that all members of the family, from the tall to the "under-tall" (because "short" can be so negative LOL) can come out and enjoy! I wish this had been open when Miss Pickles was smaller!
The park is open and season tickets are available!
https://www.sixflags.com/overgeorgia